[ad_1]

WE'VE ALL USED the phrase "wined and dined" to describe an experience during which the subject was treated lavishly. But these days, "wining and dining" is just scratching the surface of what independent jewelry retailers are doing for their wedding jewelry clientele.
And it makes perfect sense. After all, you're hoping to make a client for life. Why not wow them right out of the gate?
That's the thought process behind what we're calling "the elevated wedding jewelry experience," as detailed in Eileen McClelland's lead story. Some stores have integrated extravagant photo op spaces into their locations, including pergolas, winding staircases, wedding chapel gazebos, rose gardens and fireplaces. One includes a bridal party dressing room complete with mirrors and makeup stations. Another rings wedding bells for every engagement or anniversary celebrated in their store. Many give unexpected gifts to purchasers.
That's the wining and dining portion. But there's much more that goes into the luxury wedding jewelry experience these days, including custom design, appointment selling, alloy samples, wax models, photos and free appraisals. Not to mention services offered after the sale, including cleaning, checking of prongs, and free rhodium plating.
Advertisement
If you're not going the extra mile for engagement customers, read our story and consider special touches that you can add to "wine and dine" your clients!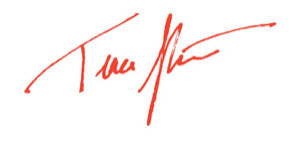 Trace Shelton
Editor-in-Chief, INSTORE
[email protected]
[ad_2]

Source link